What to Expect on Your First Visit
It's not uncommon for first-time visitors to a chiropractor to be nervous. Learn what to expect the first time you visit Dr. Andrew Oestreich at Landmark Chiropractic, and find out what you need to do to make your visit stress-free and relaxed.
Welcome & New Practice Member Paperwork
All new practice members at Landmark Chiropractic are asked to fill out the new practice member health application as thoroughly as possible. This will help us understand your health needs better, and allow us to serve you as best as we can.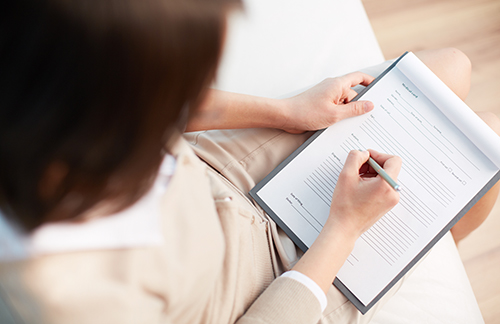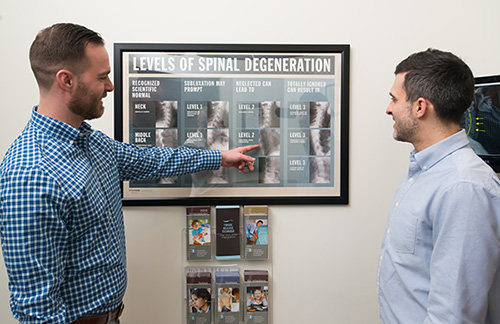 Guided Office Tour
After completing your new member application we will take you on a brief educational tour of our office. It is our goal to make you as comfortable as possible during each visit, and knowing your way around the practice is the first step in doing so. This is a safe place to learn, build community, uplift others, and take action with your health.
Personalized Health History and Consultation
Following the tour, you'll sit down with one of our team members for a one-on-one healthcare consult. During the consultation, we will go over your current issues, past health concerns, goals for recovery, and other healthcare history so we can provide you the best care possible.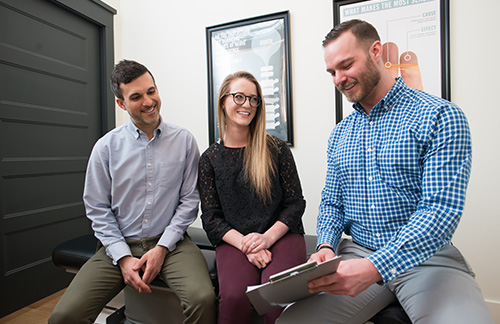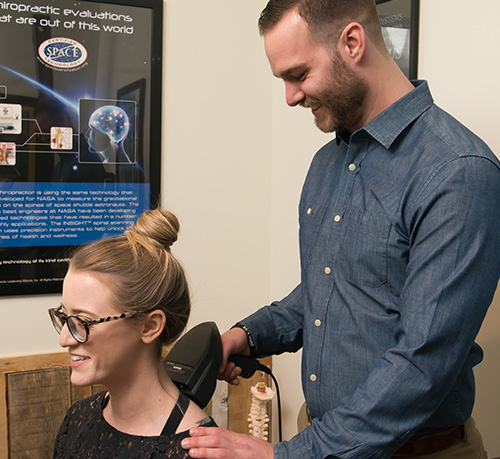 Neurological Evaluation & Spinal Exam
At this stage, we will perform a complete neurological assessment with our NASA certified, Space published technology, as well as a chiropractic examination. Evaluating your nervous system and muscles allows us to discover where pressure and subluxation might be, and how serious they are.
Chiropractic Postural X-Rays
If necessary, we will take postural specific x-rays, so we can more closely examine your spinal structure. This will allow us to get precise pictures of your underlying structure to determine and limitations and expectations for care.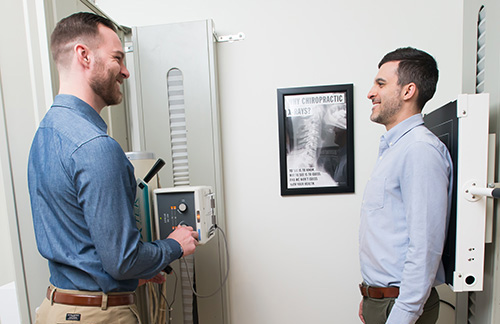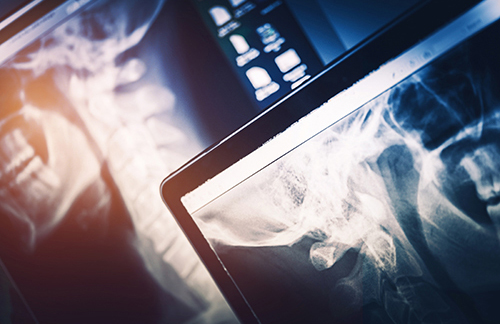 Principled Doctor's Report
Your next visit will consist of a brief report discussing our approach to your health needs and goals. Following this, we will go over our findings, the results from your assessments and X-rays, then provide you and your family with tailored recommendations to help you achieve the goals you've set for your health. We do whatever we can to make care convenient and affordable.
Your first Specific Chiropractic Adjustment
Following your Report of Findings, you will have the opportunity to receive your first specific, scientific chiropractic adjustment. This is your first step towards optimal health! The adjustment involves no twisting or cracking, and you will remain in a neutral position the entire time. Kids, seniors, and everyone in between love our adjustments!
At Landmark Chiropractic, we're here to act as your guides on the road to better health. We are passionate and driven to improve the health and wellness of the Waco, TX community, and we are grateful to have the opportunity to offer you this roadmap. We look forward to partnering with you on your journey to better health. Contact Landmark Chiropractic for more information or to schedule your appointment today.